Easy and comfortable bike wear for your riding adventures,
in any wheather conditions. 
Against Rain and Wind
You can count on Hexagon.
Cycling on a beautiful spring day is for everyone. Cycling when the sky turns grey, when the wind picks up and the rain starts beating hard is for real cyclists!
For them, BRN has thought of Hexagon, a simply practical, effective and elegant wind and rain jacket. Because even when the weather isn't the most promising, pedaling in style and comfort isn't a dream for a few, but an opportunity available to everyone.
#Tech, #Comfort #Style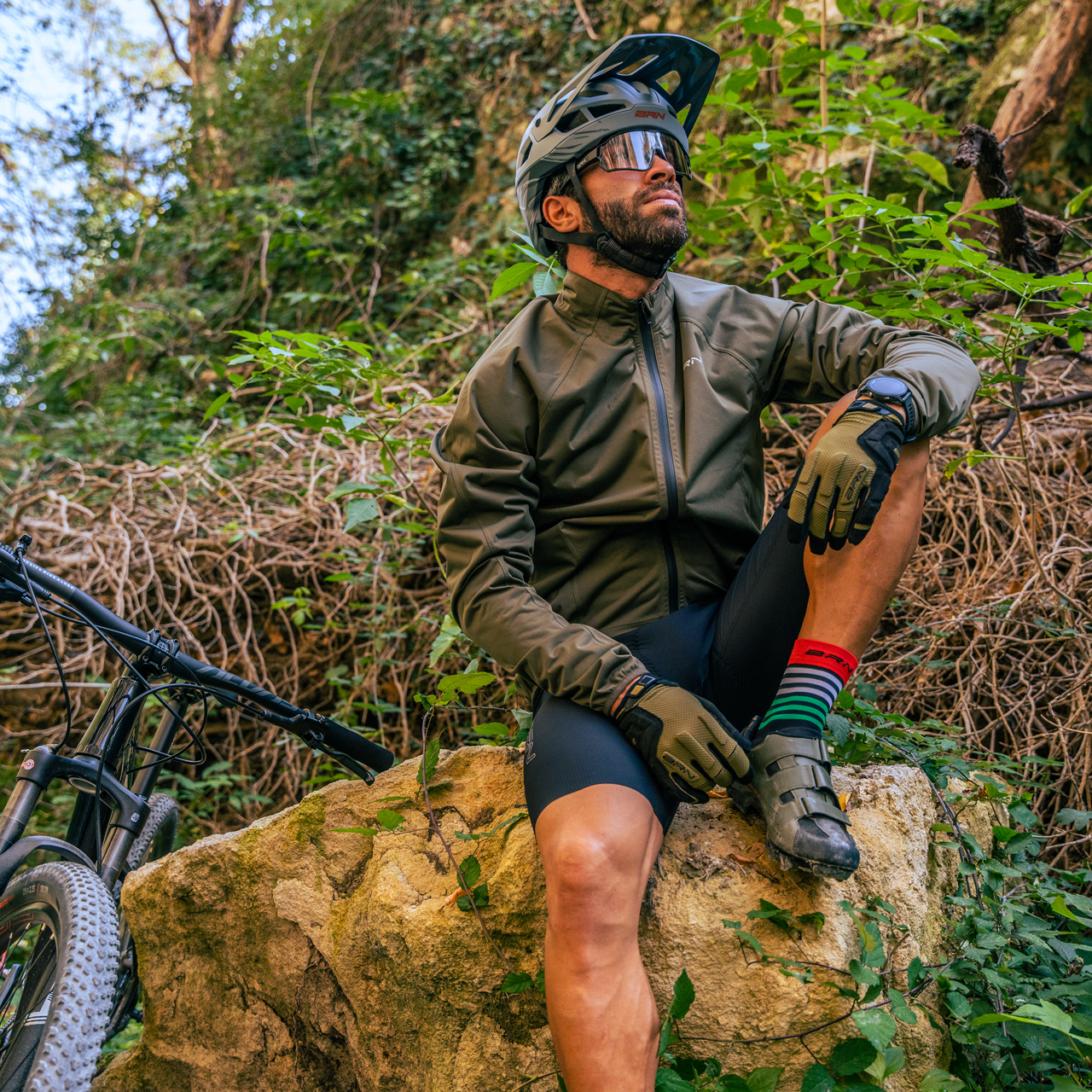 BRN Hexagon Rain Jacket
Bad Weather… we don't fear you!
This jacket is a concentrate of minimal design, technology and comfort. The perfect mix to achieve the results for which it was designed: protecting cyclists from rain and wind, without compromising the pleasure of riding wild.
Tech Specs
Waterproof and Breathable RECYCLED POLYESTER fabric
Heat-taped seams to resist pouring rain
Raglan sleeves and lines suitable for cycling
Waterproof zip
Elasticated cuffs and profile
Reflective elements to give greater visibility
Compact and practical to carry in the back pockets (bag included)
Weight: 188 g (size XL)
All BRN Hexagon Rainwear models are made of 100% recycled polyester. A technical fabric, which guarantees high performance in terms of comfort and performance. A material that respects the environment in which it is so nice to pedal.
LOOKING FOR A
BRN BIKESHOP
IN YOUR AREA?
?
CHECK OUT OUR STORE LOCATOR BRN AND FIND OUT
THE CLOSEST BIKE SHOP NEAR YOU!